Amherst Wire
October 10, 2018
By Julie Harrington
Upon entering the Hampshire Dining Commons, students see signs declaring "local" and "farm-fresh" food before even swiping their U-Cards. A large photo of a smiling man in plaid, labeled "Farmer of the Week," hangs in the entryway next to a multi-tiered basket of apples. A sign lists the "Top 10 reasons students should eat local food." A burlap sack and a small produce crate contribute to the rustic, agricultural theme.
The focus of the display is a stack of Princeton Review books titled, "The Best 384 Colleges 2019."
Edible Pioneer Valley
Spring 2018. Number 16
"In 1980, there were 1,200 dairy farms in Massachusetts. Now there are 140. Milk prices have been below the cost of production for years. All the remaining dairy farms have some kind of side enterprise—that's the only way to survive." Such are the hard facts of contemporary dairy farming as laid out by Chad Dizek, farm manager at Mapleline Farm in Hadley.
2017 Year in Review
December 31, 2017
We blinked our eyes and the year came and went! Did it seem that way for you too? As the saying goes, "time flies when you're having fun" and although dairy farming takes a lot of hard work, time just fly's by.
As we ring in the New Year, we once again want to thank our loyal customers for their continued business, trusting in our product, and expecting the best from us. You make us want to always improve our game. And to our neighbors, family and friends who are there to help when we need an extra hand, lend equipment when ours goes down and put up with our scent when we empty the slurries---thanks for being there!
Things keeping us busy this past year began in March when John gave a talk as part of the National All-Jersey "Value-Added 101." June rolled around and we visited Gettysburg, PA for the National Meetings of the American Jersey Cattle Association. The kids had a great time with fellow farm friends and learning more about the breed and marketing Jersey milk. We also enjoyed some great tours of the Civil War battlefields. Whether you are a history buff or not, this should be on your list of places to visit! In July, we hosted our friends and neighbors to the farm for an open barn day. We had a great time giving tours and showing them how our farm operates. Everyone on the farm, and even close friends worked hard to pull it off. We've had many requests to do it again, so stay tuned! That same weekend, we also hosted the New England Jersey Cattle Association's annual summer picnic.
Between getting hay in and the usual chores on the farm, the kids took their best animals to some of the local fairs. In September, we partnered with our long-time friends the Jacques and headed to the Big E with a beautiful group of show cows. Mapleline Farm and Mill Valley Jerseys even received a Herdsmanship award in our partnership debut at the fair! Toni Jacque and her Mill Valley Tequila Kendall took second place in the summer yearling class and first in the Junior show. Henry Dizek's Mapleline Getaway Morning Dove (aka Cobi) won second in the junior two-year old class and helped us take home the "Milky Way" Award. Updates we were able to make around the farm this year included adding a new side wall curtain to our heifer barn for better air quality and a new slurry storage to increase our holding capacity 1.1million gallons. (This is where all of our manure and gray water from the processing plant goes. It's then spread on the fields to fertilize.)
In September we also had a management change that we are excited to officially announce! Rich West assumed the role of Herd Manager after a 10-year hiatus from the farm. Rich first came to Mapleline back in 1987 when the herd consisted of about 30 cows in the farm's original tie-stall barn. Over the years, Rich developed a strong breeding program that garnished recognition in New England and beyond. He also was instrumental in the construction of the new dairy barn and milking parlor that was built in 2004 that allowed us to grow and increase capacity, while making improvements to cow comfort. Since his return, Rich has focused on our calf program, emphasizing the care and attention they get in their first few hours and making little changes that can go a long way in raising healthy milk producers in the future. Another one of his focus areas again, is the farm's breeding program. This consists of examining Jersey mates that will contribute to the overall herd and produce assets for the farm. Rich is passionate about the Jersey cow and we couldn't be happier to welcome him back.
Looking ahead to 2018, there are a few things we're looking forward to. First, we will continue to work on improvements for our calves and heifers. The growth and healthy development of our calves is one of the most important areas in our farm so we're excited about some opportunities to make improvements here. We're also going to be experimenting with some new flavors in the coming months. If the flavors pass our staff's liking and our experienced R&D team (otherwise known as the farm kids) you may see it in a store near you! Cheers to 2018!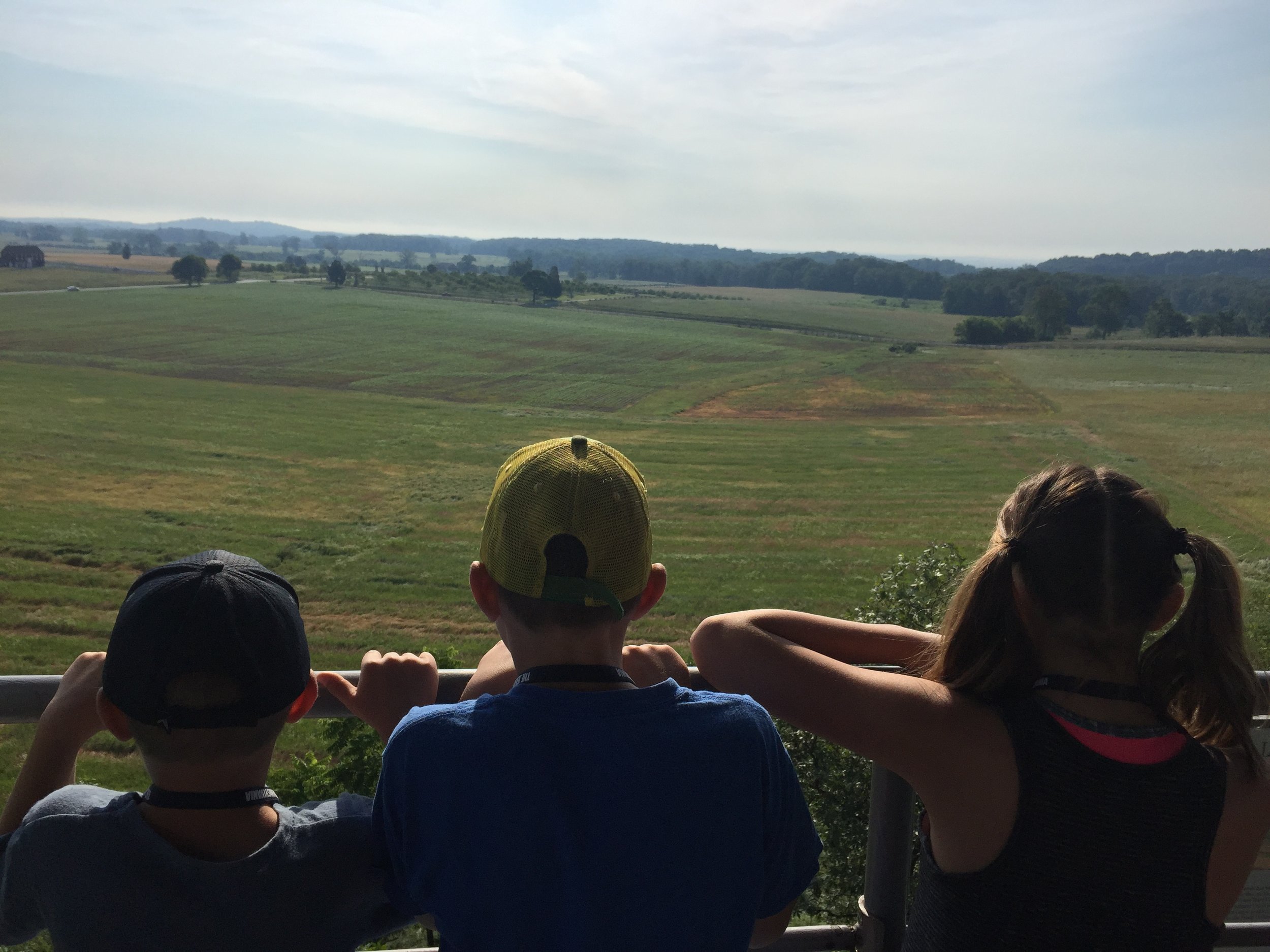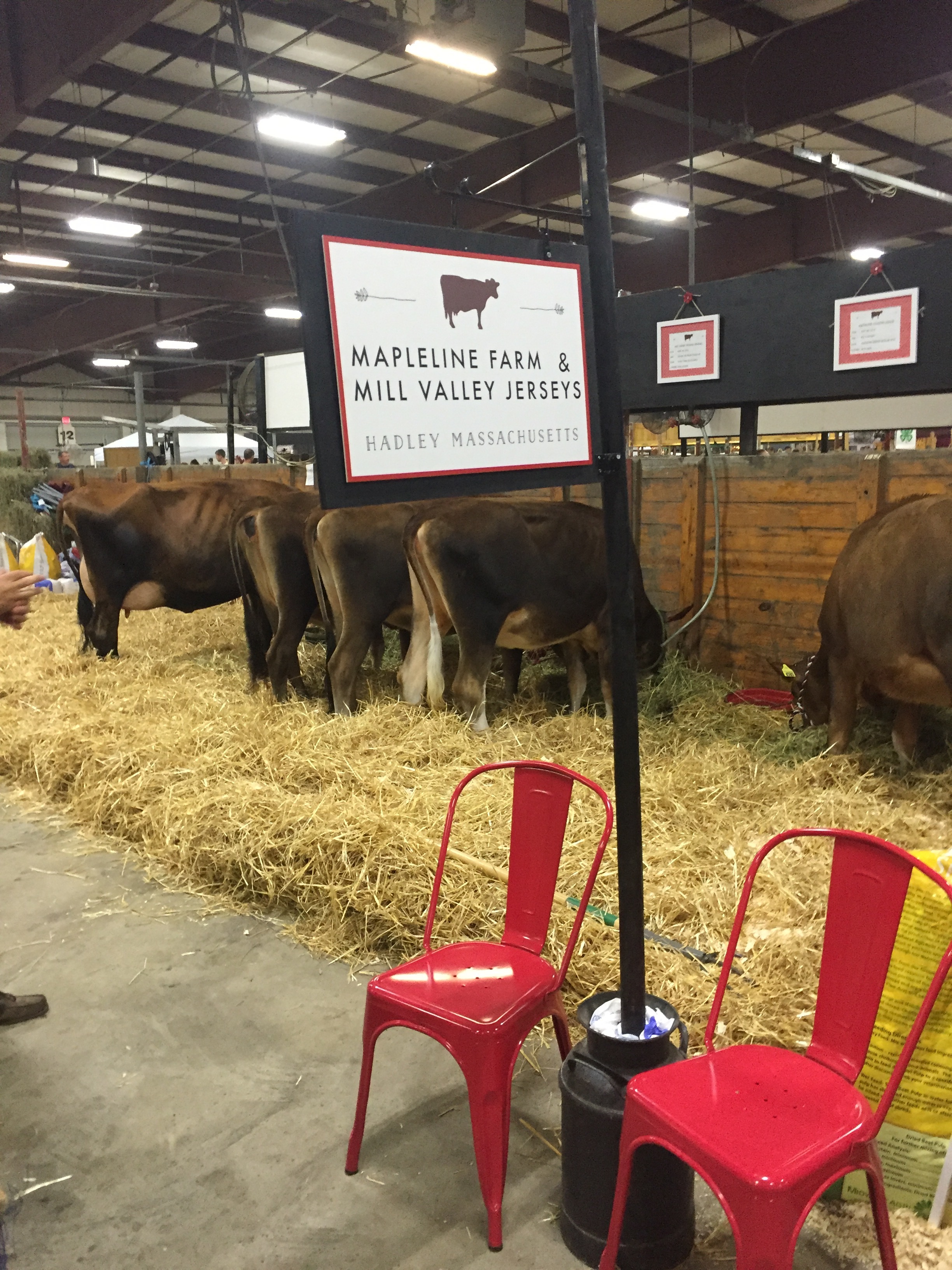 Daily hampshire gazette
Valley dairy farmers air innovations, challenges with state officials
September 28, 2017
By David McLellen
HADLEY — Pick up a gallon of milk at a New England grocery store, and its contents are pretty much guaranteed to be locally made. Whether the label advertises a big company's name or a family-owned farm, the dairy farmer who has provided that milk is relatively close by.
22News
September 19, 2017
HADLEY, Mass. (WWLP) – A new report from Harvard finds forests and farmland conservation on the decline.
Western Massachusetts is rich in soil, and it's great for growing. There is a wide range of different kinds of farms here in the Pioneer Valley, from dairy and fruit to tobacco.
2016 Year in Review
December 29, 2016
This past year gave us much to be grateful for. It's not easy being a dairy farm these days (not that it ever was!) but we're glad to be able to raise and maintain a health head of cattle and put great tasting milk in a bottle. Sounds simple, right? Actually, we are especially fortunate to have a great team that helps make it all possible. So 2016, farewell and thanks for the ride. Here are some of the highlights this year:
In April we got a taste of show business! Well not really, but our friends at the New City Microcreamery filmed their commercial at our farm and it was an exciting day. They brought a real production crew, complete with a director, lighting crew and even a make-up artist! It was the closest to "Hollywood" as it gets for us, so we'll take it!

By the beginning of May, our second solar installation was near complete. This system produces about 140kW of power which brings our total solar power production to 150kW. We are especially glad that we were able to install the panels entirely on our barn rooftops too, so not to compromise precious farm or pasture land.

June was fun as we traveled out to San Diego, CA for the American Jersey Cattle Association's Annual Meetings. We had a great time meeting up with long-time friends in the dairy industry and met a lot of new friends as well. The outlook for the Jersey breed has never been brighter, and we're glad to be a part of this wonderful organization.

In June we also launched our new and improved website that we hope is not only more pleasing to the eye, but more user-friendly. Take a whirl around!

The summer and fall show season was exciting as the kids participated in a number of local fairs with their best looking animals on the farm. "Cobi" one of our heifers had a great start at the Spring Show in Syracuse, then in June winning Junior Champion at the MA State Jersey Show and landing in Reserved Junior Champion at the Big E in September.

In September Jason Johnson joined the farm as our Herd Manager. Jason oversees all aspects of Mapleline's herd and brings with him a wealth of knowledge of raising cattle and the dairy industry in general to the farm. We're glad he and his family call Mapleline home.

October is World Dairy Expo month and this year, as the Expo celebrated it's 50th anniversary, we participated by giving a "virtual farm tour." It was a huge honor for us and attendees and people from all corners of the inter-nets got to take a tour of our operation here in Hadley. (The tour, by the way, can be found here. No boots required for this tour. Just sit back and relax with a cold glass of milk and take the tour!) We also had a lot of fun hosting our long-time friend Cherie Bayer from the American Jersey Cattle Association who produced the entire tour and literally helped guide it.

The month of December is always a busy time of year, since it's officially eggnog season. It's a challenge for all of us to keep up with the demand on top of everything else, but somehow we make it through the season so our customers can "bring home holiday cheer" as the bottle says. We also were busy with upgrades to the heifer barn that we were lucky to manage in some of the more mild days we had in December.
Lastly, one of the most important things we're also grateful for this year is you---our customer. Thanks for buying our milk for your family, carrying it in your stores for your valued customers, and using it in your restaurant or coffee shop. Cheers to you for a happy and healthy 2017!
Boston Globe
WHAT TO EXPECT AT THE NEW HONEYCOMB CREAMERY
November 1, 2016
By Ann Trieger Kurland GLOBE CORRESPONDENT
The basil goat cheese ice cream at Honeycomb Creamery is tangy with a fresh, earthy taste. A flavor churned with roasted red kuri, a Japanese winter squash, and infused with sage, tastes savory and minty. They are rich and dense, like other selections at the new Cambridge scoop shop.
AGRINEWS
DAIRY EXPO OFFERS VIRTUAL FARM TOURS
September 24, 2106
MADISON, Wis. — Three Registered Jersey herds are among eight "cream of the crop" dairy operations being featured on the Virtual Farm Tour program at the 2016 World Dairy Expo.
Mapleline Farm of Hadley, Mass.; Twin Brook Creamery of Lynden, Wash.; and Ponderovey Jerseys of Glendale, Ariz., are all enrolled on REAP, a comprehensive service package from the American Jersey Cattle Association that includes registration, equity milk marketing support, functional type appraisal, and performance testing. More than 167,000 cows are enrolled on all AJCA performance evaluation programs at mid-year 2016.
FARMING MAGAZINE
BRINGING DAIRY PROFITS HOME
June 3, 2015
Dairy farmers aren't known for being price-setters. Approximately 60 percent of the U.S. milk supply is controlled through the Federal Milk Marketing Orders. Most states operate under Federal regulations, although some states operate their own regulatory programs, and there is overlap in some geographic areas. Because milk – a highly perishable product – is produced every day no matter the demand and must be consumed or processed within a relatively short time period, these regulations were enacted to establish a minimum market price formula designed to lend stability to the dairy sector.
NEW YORK TIMES
GIVING NORTHERN CUISINE ITS DUE
April 28, 2015
Jeremy Charles tipped a frying pan over a flame and spooned hot butter on some scallops.
"Got a bit of thyme with you?" he asked. Someone passed him an herb bouquet. He dropped it into the pan, and the air was filled with the intoxicating scents of fresh shellfish, hot tea, thyme, butter and wood smoke.
HUFFINGTON POST
15 DELICIOUS REASONS WESTERN MASS DESERVES SOME SERIOUS FOOD CRED
March 19, 2015
A list of the best culinary destinations in the world would probably not mention the Pioneer Valley, located in Western Massachusetts. With culinary powerhouse cities like New York City, Paris and Lima as competition, this small region is devoid of tourists and doesn't stand a chance of making it on the map. But it absolutely should.
COUNTRY FOLKS
MAPLELINE FARM
December 2014
Two things yellow play a big part at Mapleline Farm: the sunshine that is harvested for electricity, and the high butterfat in milk from their 112 Jerseys, plus a few Ayrshires. Green plays a huge part, too — it is found in the fields the cows graze, and in the many jobs the farm provides.
DAILY HAMPSHIRE GAZETTE
VALLEY FARMS SHOW US DEPARTMENT OF AGRICULTURE UNDERSECRETARY LOCAL FOOD SYSTEMS AT WORK
August 19, 2014
While walking between dump trucks brimming with potatoes during a tour of Szawlowski Potato Farms Tuesday afternoon, an undersecretary for the U.S. Department of Agriculture brought up the importance of taking care of "the 1 percent."
DAILY HAMPSHIRE GAZETTE
GIRL SCOUT GOLD AWARD: HADLEY TEEN HELPS CHILDREN UNDERSTAND HOW MILK GETS TO STORES
August 17, 2016
How does milk get to the store?
It's a question Emily R. Koehler, 18, of Hadley answered for her Girl Scout Gold Award.
The member of Troop 40184 – who plans to pursue a career in the dairy industry – wrote a children's book entitled "How Does Milk Get To The Store?"
She visited Mapleline Farm to get information and photos on the milk process; a copy of the self-published book is available at Goodwin Library in Hadley.